Since the year 2000, FUNDAL has been part of the "Education for All" movement, putting together a team of highly-trained teachers who visit and support public institutions, educational establishments, and private homes nationwide, and who train other teachers and professionals both locally and internationally.
Through our Distance Program we support other institutions and families that are dedicated to providing services for people with disabilities. The teachers of FUNDAL travel to the locations and work in coordination with the staff and students with deafblindness and/or multiple disabilities. The work with these groups is weekly, bimonthly, or monthly, depending on the distance.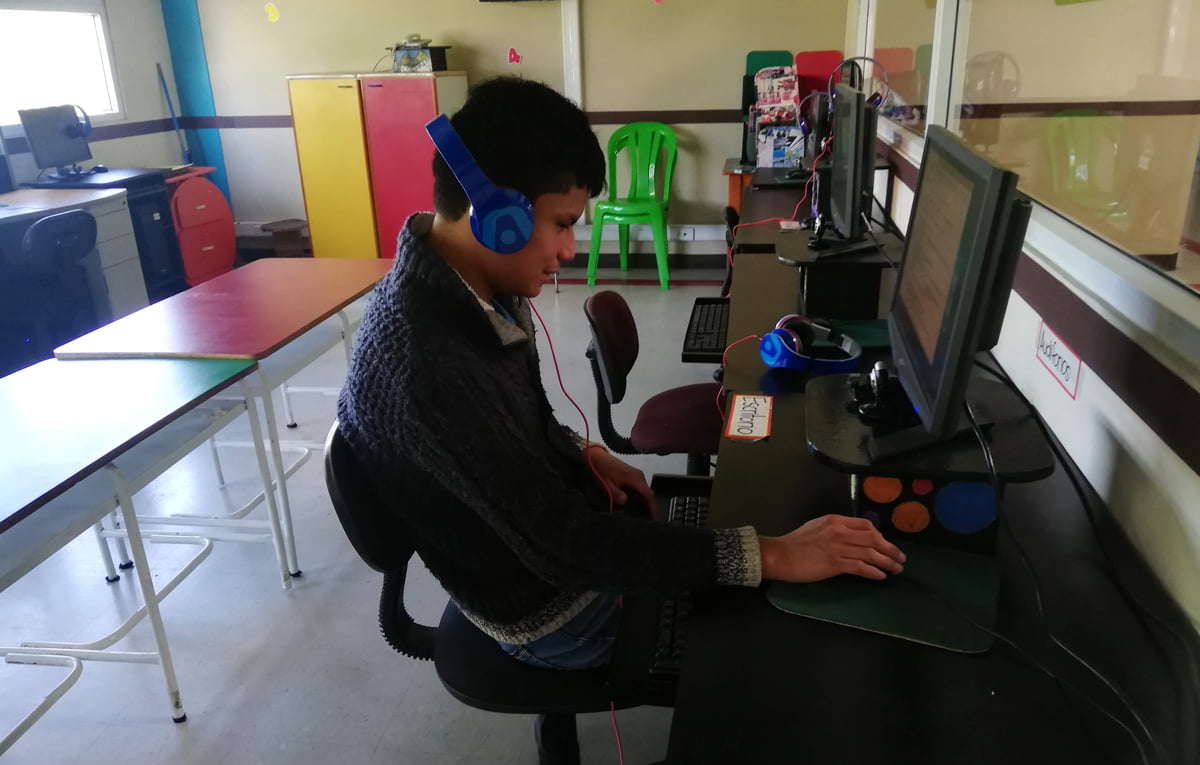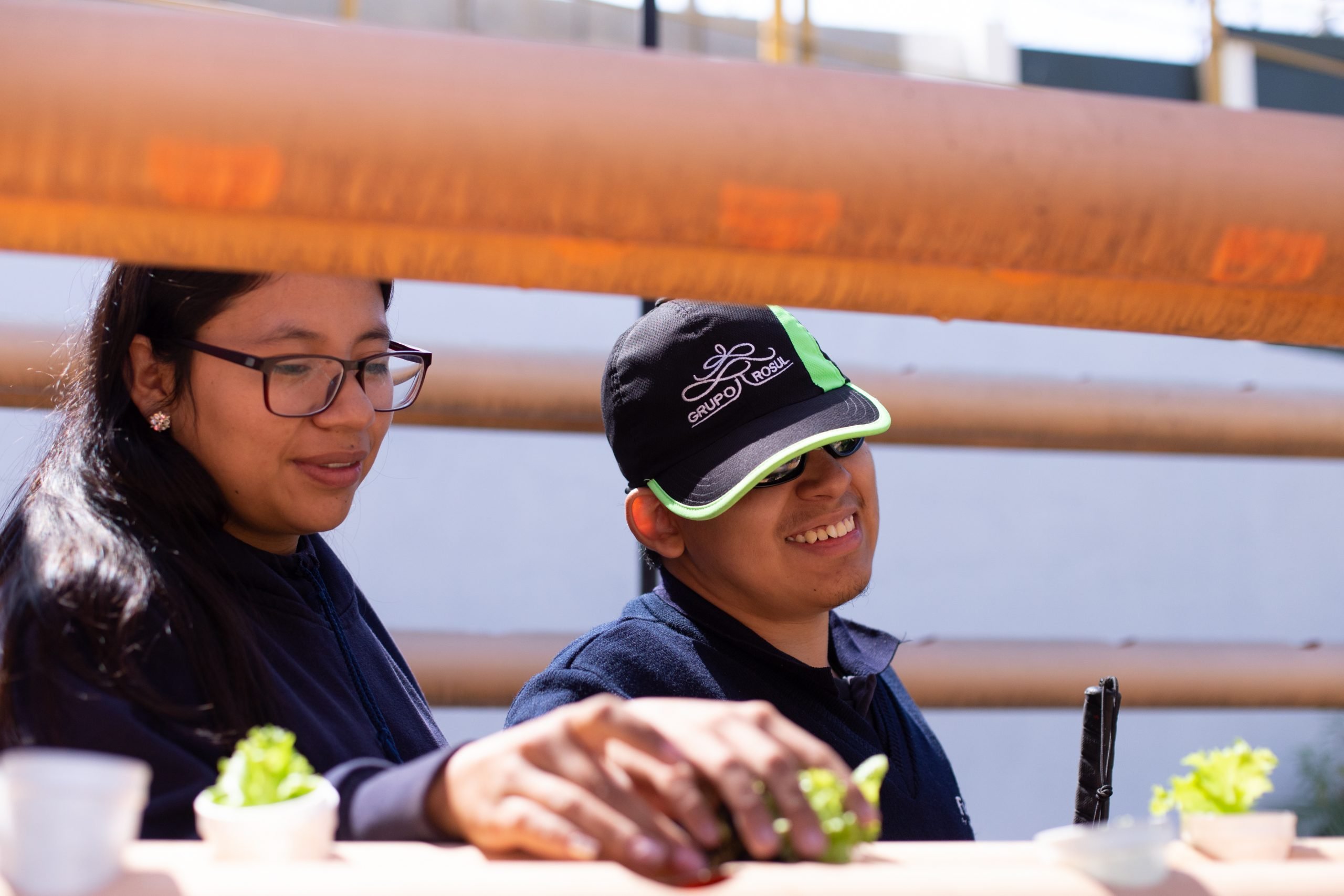 In an effort to accompany students that have benefitted from receiving specialized education inside of FUNDAL's classrooms, we have gone a step further and are working to make traditional schools and educational centers more inclusive. The accompaniment includes support for the students and their families, as well as the training of the educators through our Diplomado Alex course, and the creation of materials.
All children will benefit from growing, sharing, and studying together in public schools. FUNDAL teachers provide support, guidance, training, and materials to parents, students with and without disabilities, and the educational community as a whole to promote successful educational inclusion.
This program is focused on creating safe places of employment where young adults with deafblindness and multiple disabilities can participate in a work environment, utilizing their abilities and potential in companies committed to the construction of a more humane world. These adults, with the support of their loved ones, have demonstrated that love, willpower, and perseverance bring about success and the transformation of lives.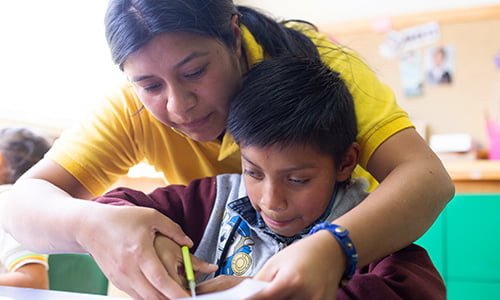 "We are ordinary people in exceptional situations"
– Helen de Bonilla